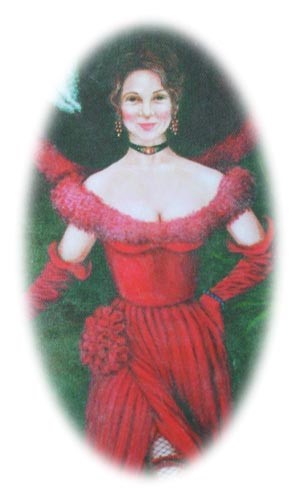 The Legend of Gussie Lee
Born of Love and Legend…and Continuing the Tradition.
Captain Tony Taylor, of the Texas Rangers was sent to San Francisco to apprehend the fugitive, Sam Adams. In a dramatic gun duel, Captain Taylor killed Sam Adams in a dance hall on the Barbary Coast.
While in San Francisco, Captain Taylor fell in love with Gussie Lee, the toast of San Francisco. After a whirlwind romance, the two lovers agreed to meet in Texas. Captain Taylor arrived first in San Antonio, determined to build the San Francisco Steakhouse, dedicated to Gussie Lee. But the lovers were never to see each other again. The stagecoach on which Gussie Lee was traveling was attacked by marauding Indians and she was killed. Upon hearing the news, Captain Taylor was seen riding off into the night, never to be heard of again.
To those lovers, and all other lovers, Old San Francisco offers the hospitality of Captain Tony Taylor's dream.